Roger Walsh on A Course in Miracles and the World's Great Spiritual Traditions (Exploring ACIM 60)
Roger Walsh on A Course in Miracles and the World's Great Spiritual Traditions (Exploring ACIM 60)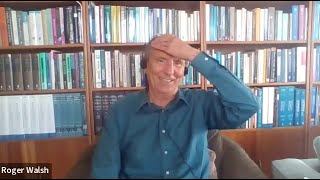 Roger Walsh, professor of psychiatry and religious studies at University of California at Irvine, has been with the Course from nearly the beginning and has practiced the Course on a daily basis for decades.
He brings a breadth of learning into how the Course relates to the world's great spiritual traditions as well as the unique contributions it offers.
His interests focus on topics such as exceptional psychological health and wellbeing, practices to cultivate them such as meditation, yoga and lifestyle, virtues such as wisdom and altruism, transpersonal and integral studies.
During this episode with Roger we discuss guidance, Bill Thetford stories, relationships, forgiveness, the Christian dimension of the Course, and much more.
______________________
The Circle of Atonement is a nonprofit sharing the wisdom of A Course in Miracles since 1993.
Our mission is to help students achieve a deeper understanding of Course teachings and apply them in everyday life.
Our work grows out of our commitment to be as faithful as possible to what A Course in Miracles says, our years of dedication to walking this path ourselves, and our desire to see the Course's purpose realized in the lives of students and in the world.
Learn more at circleofa.org.
#acim #psychiatry #humanbehavior #anthropology