Not Broken (2022) Full Movie | Anne Marie Ryan, Natalie King, Kyra Wilson
Not Broken (2022) Full Movie | Anne Marie Ryan, Natalie King, Kyra Wilson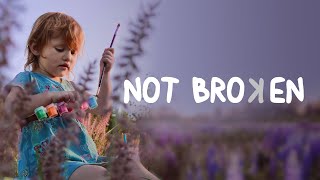 ► Subscribe to get all the latest content https://bit.ly/3aOfZft
Young Winter Knight is profoundly dyslexic and equally artistic. Despair sets in as she finds herself defined not by her talents but by her disabilities. As her dyslexia begins to impact virtually every area of her life, she becomes convinced that she's hopelessly broken. Until that is, she discovers the purpose behind her pain.
Directed by Lauren Havel
Starring Anne Marie Ryan, Natalie King, Kyra Wilson
► About
EncourageTV brings you the best selection of FREE Family-Friendly, Kid-Friendly, Faith-Friendly and Christian content available anywhere! Brought to you by Bridgestone Multimedia Group (BMG Global), ETV's mission is to provide quality, trusted entertainment that is appropriate for viewers of all ages. We want our audience to feel inspired and fulfilled by the programming that we offer and therefore all of our content is carefully evaluated to adhere to our standards.
► Connect with us online and our socials:
Website: https://www.gobmg.com/
Facebook: https://www.facebook.com/BMGEncourageTV/
Twitter: https://twitter.com/BMGEncourageTV
#EncourageTV #FullMovies