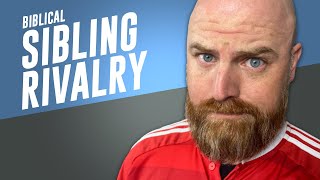 Sibling Rivalry is real! There's no doubt about it. But in this video I'll share a story of sibling rivalry that was a little more complicated than what most of us have ever experienced.
Instagram: https://www.instagram.com/practicallybiblical
In Genesis 25 and 27 we read about Jacob and Esau, twins who could not have been any more different from one another. They clashed throughout their years at home with mom and dad and eventually went their separate ways, one with a blessing and one with a curse. This video will tell you more of their story.