What Are You Searching For? – Bristol University Christian Union Events Week Promo 2015
What Are You Searching For? – Bristol University Christian Union Events Week Promo 2015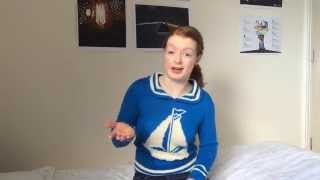 A week of events for Bristol University Students 16th-20th February 2015
http://www.bristolcu.org.uk/whats-on/whatareyousearchingfor/
Bristol Christian Union present a week of looking into the Christian faith, looking at what we are searching for and offering for you to come and see!
Lunchtime 1-2pm Woodlands Church:
In search of the historical Jesus – can we really know anything about him? (Mon)
In search of the God of the Old Testament – is he a moral monster? (Tue)
In search of tolerance – how could there be only one way to God? (Wed)
In search of answers – why would a God of love allows suffering? (Thur)
In search of justice – how could God send good people to hell? (Fri)
https://www.facebook.com/events/735858926528758/?ref_dashboard_filter=upcoming
Evening 7:30pm at Alma Church:
Come and See…
Real humanity – What does it mean to be human? (Mon)
Real love – Where can it be found? (Tue)
Real forgiveness – How could the past be wiped clean? (Wed)
Real hope – What does the future hold? (Thur)
Real life – How can I live life to the full? (Fri)
https://www.facebook.com/events/1528328150779661/
International Track:
International meals with talks will be running Mon-Thursday at Alma Church from 6.30pm (except for Monday which will be at the Multifaith Chaplaincy).
Enjoy worldwide food as we find out more about Jesus & Christianity!
MON: Come & See Real direction – which God should I follow? (Mon = Mexican)
TUE: Come & See Real identity – what am I defined by? (Tue = Italian)
WED: Come & See Real love – how can a good God allow pain & suffering? (Wed = Indian)
THURS: Come & See Real belonging – where is truly home? (Thurs = Chinese) https://www.facebook.com/events/245599932307226/?fref=ts
For more info on what's happening see www.bristolcu.org.uk or like Bristol CU on Facebook
Investigate more about the claims Christianity makes at: www.uncover.org.uk