What We Can Learn From Mothers and Daughters in the Bible
What We Can Learn From Mothers and Daughters in the Bible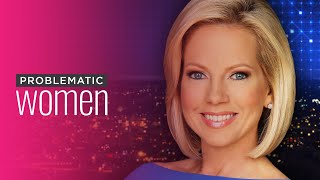 "We all have had the seasons of waiting, of longing, of having to be patient, not understanding what God is doing," Bream, host of "Fox News @ Night," says. Reading and studying the stories of the women in the Bible give us "the advantage of looking back over time in history and seeing how [God] was working," she says.
In her new book, "The Mothers and Daughters of the Bible Speak: Lessons on Faith from Nine Biblical Families," Bream explains how women in the Bible persevered against great odds, and found hope in the Lord that does not disappoint.
She joins the "Problematic Women" podcast to discuss how the stories of the women in the Bible have affected her personally, and how we can all find courage in the pages of Scripture.
YouTube REMOVED this video in which interviewed a mother speaking about masks in schools. Watch it on Rumble: https://rumble.com/vu3e9p-virginia-superintendents-lies-about-mask-mandates-busted-by-this-mom.html
Still haven't subscribed to The Daily Signal on YouTube? Click here ► https://bit.ly/2oz8N1I
Follow The Daily Signal on Facebook: https://www.facebook.com/TheDailySignalNews/
Follow The Daily Signal on Twitter: https://twitter.com/DailySignal
Follow The Daily Signal on Instagram: https://www.instagram.com/thedailysignal/?hl=en