Left Behind: The Movie (2000) | Full Movie | Kirk Cameron | Brad Johnson | Chelsea Noble
Left Behind: The Movie (2000) | Full Movie | Kirk Cameron | Brad Johnson | Chelsea Noble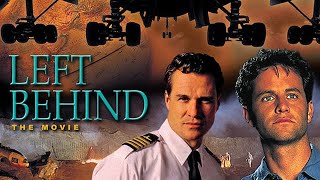 DISCLAIMER:
Copyright Disclaimer under Section 107 of the copyright act 1976, allowance is made for fair use for purposes such as criticism, comment, news reporting, scholarship, and research. Fair use is a use permitted by copyright statute that might otherwise be infringing. Non-profit, educational or personal use tips the balance in favour of fair use.
NOTE:
I am doing this for preaching the gospel for our Lord Jesus Christ.
Left Behind: The Movie (2000)
The Biblical prophecy of Armegeddon begins when the Rapture instantly takes all believers in Christ from the Earth. A reporter left behind learns that the Anti-Christ will soon take power.
Director: Vic Sarin
Writers: Joe Goodman, Paul Lalonde, Alan B. McElroy
Starring: Kirk Cameron, Brad Johnson, Chelsea Noble, Clarence Gilyard