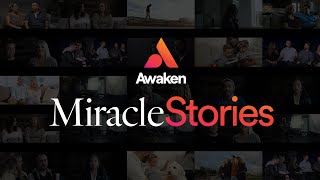 As we celebrate this Easter Weekend, we wanted to share a handful of stories from our church family that really showcase how amazing our God is! From restored marriages to healings from cancer, we know that nothing is impossible with Jesus 🙂
Happy Easter Awaken Church family!
Don't forget to tune in on Easter Sunday as we have services streaming every hour on the hour from 7am – 2pm PST.
www.live.awakenchurch.com
www.fb.com/awakenchurchsd