Christian Ruhm – DINteam Virus
Christian Ruhm – DINteam Virus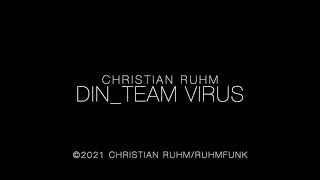 Official Video for a bonus track of the album "7 Reasons For // Not" published 25/06/2021.
Footage filmed with iPhone and superVHS-Material from 1999. Thanks to B.S. for keeping a wary eye on it.
©2021 by Christian Ruhm – RuhmFunk
——-
Music and visuals by Christian Ruhm.
Contains a short sample of John Cage from John Cage's Silence and A Year from Monday, recorded at 222 Bowery in New York City, December 1968 and March 1969, courtesy of Giorno Poetry Systems and with thanks to UBU.
The album is available via Bandcamp:
https://ruhmfunk.bandcamp.com/album/7-reasons-for-not