GOD OF MIRACLES | Nothing is Impossible – Inspirational & Motivational Video
GOD OF MIRACLES | Nothing is Impossible – Inspirational & Motivational Video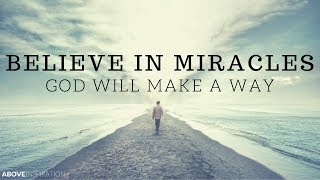 There are times when we feel there is no way out of this situation, but we serve a God of miracles. Miracles happen every day when you believe in God. God is the same today and operates with the same miracle-working power. Never stop believing in miracles!
✩ SUPPORT THE CHANNEL ✩
✭ SHOP: https://aboveinspiration.myspreadshop.com
✭ JOIN: https://youtube.com/aboveinspiration/join
✭ DONATE: https://bit.ly/2IS5rgs
✩ FOLLOW US ✩
✭ FACEBOOK: https://facebook.com/ABOVEINSPIRATION
✭ INSTAGRAM: https://instagram.com/above_inspiration
✭ TWITTER: https://twitter.com/ABOVE_INSPIRE
✭ WEBSITE: https://aboveinspiration.org
Speakers:
John Hagee
Jason Anderson
Francis Chan
Music:
Whitesand – Story of Wind

Our focus is to inspire, motivate and encourage believers in their walk with God.
#aboveinspiration #inspire #encourage #motivation #inspiration #Jesus #God