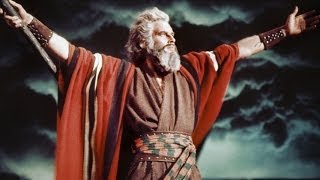 Say your prayers. With 2014 marking the resurgence of the Biblical Epic genre, http://www.WatchMojo.com counts down our picks for the top 10 Bible movies. For this list, we're focusing on movies that either take their inspiration from or follow characters or events featured in the Bible. Whether it's a vast epic, a fictional retelling or a satirical comedy, these Bible movies are immortal.
Special thanks to our users John Paul Gutierrez, Andrew A. Dennison, Jaime Enrique Gutierrez Pérez, JosephT, wdessonv, Jackson DeStefano, Quetzal00358, James P Bodden, Quetzal00358, Azim Abou-Khalil, Philip Folta and Walter Johnson for submitting the idea on our Suggestions Page at WatchMojo.com/suggest!
Check out the voting page here,
http://watchmojo.com/suggest/Top%2010%20Bible%20Movies
If you want to suggest an idea for a WatchMojo video, check out our interactive Suggestion Tool at http://www.WatchMojo.com/suggest 🙂
Check us out at Twitter.com/WatchMojo and Facebook.com/WatchMojo
We have T-Shirts! Be sure to check out http://www.WatchMojo.com/store for more info.
Help us caption & translate this video!
http://amara.org/v/E7ac/