Opening Prayer For Sunday Church Service – Opening Prayer In Church
Opening Prayer For Sunday Church Service – Opening Prayer In Church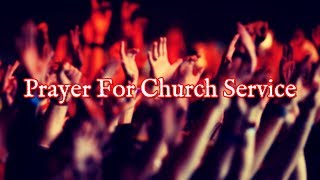 http://rtrgtr.co/r/depyt/
Opening Prayer For Sunday Church Service – Opening Prayer In Church
Be sure to SUBSCRIBE to catch all the latest prayers uploaded to the channel! 🙂 http://ow.ly/21na30iNCKC
You can SUPPORT and PARTNER with the ministry here: http://ow.ly/uDhX30kjdKy
You can SHOP for ministry merch here:
http://ow.ly/RS6s30mzUJw
SOCIAL
TWITTER: http://ow.ly/uy4N305sjNH
FACEBOOK: http://ow.ly/ysyj305sjMH
INSTAGRAM: http://ow.ly/dH7g305sjJV
WEBSITE: http://www.dailyeffectiveprayer.com
Opening Prayer For Sunday Church Service – Opening Prayer In Church
This is simply a video I've put together where I would like to pray for anyone within the sound of my voice.
All I ask you to do is to agree with me as I pray and we seek our Heavenly Father regarding opening prayers for your church service.
Please continue to meditate on this prayer for yourself.
Speak it daily or listen to this video over and over again and allow the Word of God concerning this opening prayer in church to reach deep into your spirit.
Scriptures:
Mark 11:20-25, Psalm 23:1 -3, Isaiah 11: 2-3, 2 Corinthians 3: 6, Ephesians 3: 17–19, Jeremiah 3:15, 23:4, 29:11, Matthew 9:36, 11:28–30, Luke 4: 18, John 8: 31–32, John 10:11, Ephesians 4:11, 15, 6:19, Philippians 1:9, Philippians 4:19, Colossians 1:9–11, 2 Timothy 1:13–14, 1 Peter 4:11, 1 Peter 5: 2-3, Ephesians 6:9, Colossians 4:1 -2, Luke 2:52, Romans 13:7, Philemon 8–9, Matthew 7:12, 1 Peter 2:21, Isaiah 11:2 -3, Isaiah 61:1, 6, Isaiah 54:17, 2 Timothy 1:13–14, Ephesians 6:19–20, 1 Peter 3:12, John 10:10
Watch More Prayers Below:
I Am a Christian Declaration

Remember The Good Times – Psalm 42

God Knows Everything

My Help Comes From The Lord

Prayer For Surgery

Prayer For The Brain

Prayer For Unexpected Money Gifts

Prayer For Soul Ties

Prayer For Teeth

Prayer For Academic Success

Prayer For Night Protection

Prayer For Instant Miracle

Morning Prayer Declarations

Prayer For Tongue Control

Morning Prayer Meditation

Prayer For Pain

Prayer For Alcoholic Husband

Prayer For Betrayal

Prayer For Trauma

Prayer For Board Exam

Jesus Protection Prayer

Prayer For Bills

© Copyright DailyEffectivePrayer.com
https://www.youtube.com/watch?v=2Lj9vR0xAsE