Faith In God's Covenant | Pastor Mirek Hufton | Wednesday Evening Service
Faith In God's Covenant | Pastor Mirek Hufton | Wednesday Evening Service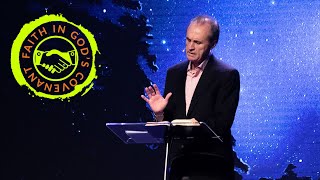 World Harvest Church – Faith In God's Covenant | Pastor Mirek Hufton | Wednesday Evening Service (03/31/2021)
Opening: (00:00)
Praise & Worship: (2:05)
Announcements: (25:50)
Testimony: (32:05)
Offering: (38:31)
Sermon: (42:20)
Communion: (1:39:35)
Altar Call: (1:53:03)
Closing: (2:12:23)
We are a cross-cultural church in Roswell, GA that is passionate about reaching the lost and hurting. We are mission-minded and committed to raising up generations of mighty men and women of God!
Additional Information:
Service Times
Sundays | 9:00 AM & 11:15 AM
//Spanish translation during 11:15 AM service
Wednesdays | 7 PM
Children's Services:
Available for ALL Sunday & Wednesday services
Morph (Middle School)
Sundays | 9 AM & 11:15 AM
Wednesdays @ 7 PM
High School
Wednesdays @ 7 PM
Sundays | 11:30AM
The MVMT (Middle – College)
1st, 3rd, and 5th Sundays | 6:30 PM
Check out our website for more information:
Give to support this ministry and the work we do all over the world:
Follow us on social media:
https://www.facebook.com/whcga/
https://www.instagram.com/worldharvestatl/
Subscribe to our YouTube channel:
https://www.youtube.com/c/whcga
Turn on the bell icon to be notified every time we post!