Slavic Christian Retreat & Event | Promotional Video | FX3 | Tamron 28-75
Slavic Christian Retreat & Event | Promotional Video | FX3 | Tamron 28-75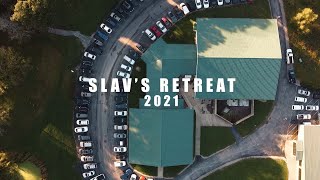 A promotional Video for a Slavic Christian Retreat & Event. This is a quick recap of what happens at one of these events and is meant to promote Slavic Christians to come and find a community of believers to create lasting relationships.
Would gladly appreciate feedback, criticisms, suggestions or if you just wanna tell me I'm beautiful that is fine as well!
Like and subscribe or don't you do you!
WEBSITE: davidgopanchuk.com
Follow me:
Instagram: https://www.instagram.com/davidgopanc…
Facebook: https://www.facebook.com/david.gopanc…
TikTok: https://vm.tiktok.com/ZMJgQFF51/
MY CAMERA GEAR USED:
Cameras: Sony FX3, a6400, a6000
Lens: Tamrom 28-75 f2.8, 17-70 f2.8, Sigma 16mm f1.4
Tilta Matte box
Promist 14
Free Well VND Filter
Tripod: Geekoto 77″ Fluid Head Tripod
Monopod: Coman KX3232
Gimbal: Zhiyun Weebill S
Drone: DJI Mini
**If you've read this far, please consider liking this video and subscribing for more content!**