Christian Aid Ministries details how hostages escaped captors in Haiti
Christian Aid Ministries details how hostages escaped captors in Haiti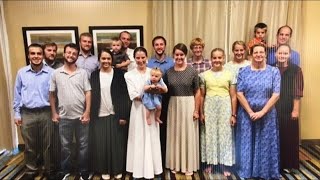 The hostages escaped! After nearly two months being held hostage in Haiti, members from the Ohio-based Christian Aid Ministries found their freedom by escaping their captors in the darkness of night.
"After discussing their plans, the group felt they should escape on the night of Wednesday, Dec. 15," spokesman Weston Showalter announced during a Monday morning press conference. "They made plans as they could, but ultimately placed their situation in God's hands, depending on him for protection and guidance."
It was the first time officials with Christian Aid Ministries were able to provide in-depth details about the situation — and there was a lot of new information (which you can see in a breakdown at the bottom of this story).
Full story with in-depth details about what the hostages say they experienced along with more information on their escape: https://www.wkyc.com/article/life/faith/christian-aid-ministries-hostages-freed-haiti-ohio-update/95-8c69dd33-c6da-4578-9772-84aa28cf96ce