3 Reasons to Put a Rebellious Teenager Out
3 Reasons to Put a Rebellious Teenager Out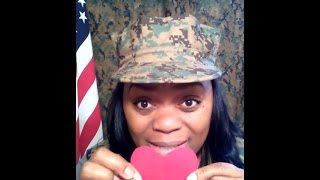 VISIT SHARON AT: http://www.motivatingu2win.com/
Illustrated Teachings for the Body of Christ. Sister Sharon DOES NOT use illustration to entertain, but rather to ENLIGHTEN the listener by making the Word of God plain with visual aids and props by the will of God. Jesus Christ taught in parables to give understanding to spiritual truths.
Send PRAYER REQUEST directly to Sister Sharon and DOWNLOAD FREE books written by Sister Sharon for your edification – CLICK HERE http://www.motivatingu2win.com/
DON'T FORGET to SUBSCRIBE to receive Sharon's latest teachings and exhortations!!!