Mental Health and Faith #1: Welcoming All – Springfield, MO-June 19, 2022
Mental Health and Faith #1: Welcoming All – Springfield, MO-June 19, 2022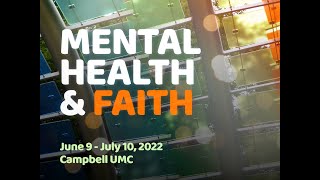 Thank you for joining us in worship today. The Lord be with you all!
…
OFFERING – To make a one-time or recurring gift to Campbell, please click here: https://pushpay.com/g/campbellumc
Thank you for your continued faithful and generous support!
…
CONNECT CARD – Please take a moment to let us know you were here, and to get to know you better! Just click here: https://campbellumc.org/here
…
NEXT STEPS – To sign up for coming events at Campbell UMC, simply go to our website www.campbellumc.org and click on the orange Next Steps button at the bottom right of the screen!
…
CAMPBELL UMC APP – You can download it now for your phone!
Android users, click here: https://tinyurl.com/2whd9vct
Apple users, click here: https://tinyurl.com/7jum785y
…
Don't forget to subscribe to this channel and click the bell to receive notifications of new episodes, and tell your friends about Campbell TV. Plus, to help spread the word, please consider liking and sharing this video!
….
Big thanks to Jae Beth for our awesome Campbell TV logo!
….
Campbell UMC encourages creative paths of expression as we worship our Lord and Savior Jesus Christ! All are welcome in worship at Campbell UMC!
…
CCLI# 841866 used by permission.