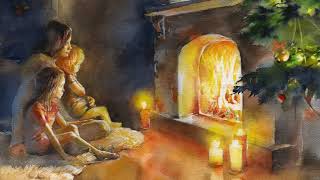 BRINGING FORTH CHRIST THE WORD, THE ORIGINAL SEED.
FROM MESSAGE: "THE CHURCH OF THE LIVING GOD (1951)" – BR WILLIAM M BRANHAM
ST JOHN 1: 1 – 14
1 In the beginning was the Word, and the Word was with God, and the Word was God.
2 The same was in the beginning with God.
3 All things were made by him; and without him was not any thing made that was made.
4 In him was life; and the life was the light of men.
5 And the light shineth in darkness; and the darkness comprehended it not.
6 There was a man sent from God, whose name was John.
7 The same came for a witness, to bear witness of the Light, that all men through him might believe.
8 He was not that Light, but was sent to bear witness of that Light.
9 That was the true Light, which lighteth every man that cometh into the world.
10 He was in the world, and the world was made by him, and the world knew him not.
11 He came unto his own, and his own received him not.
12 BUT AS MANY AS RECEIVED HIM, TO THEM GAVE HE POWER TO BECOME THE SONS OF GOD, EVEN TO THEM THAT BELIEVE ON HIS NAME:
13 WHICH WERE BORN, NOT OF BLOOD, NOR OF THE WILL OF THE FLESH, NOR OF THE WILL OF MAN, BUT OF GOD.
14 And the Word was made flesh, and dwelt among us, (and we beheld his glory, the glory as of the only begotten of the Father,) full of grace and truth.
MARK 16:14 – 20
14 Afterward he appeared unto the eleven as they sat at meat, and upbraided them with their unbelief and hardness of heart, because they believed not them which had seen him after he was risen.
15 And he said unto them, Go ye into all the world, and preach the gospel to every creature.
16 He that believeth and is baptized shall be saved; but he that believeth not shall be damned.
17 And these signs shall follow them that believe; In my name shall they cast out devils; they shall speak with new tongues;
18 They shall take up serpents; and if they drink any deadly thing, it shall not hurt them; they shall lay hands on the sick, and they shall recover.
19 So then after the Lord had spoken unto them, he was received up into heaven, and sat on the right hand of God.
20 And they went forth, and preached every where, the Lord working with them, and confirming the word with signs following. Amen.