Trust God – Inspirational & Motivational Video
Trust God – Inspirational & Motivational Video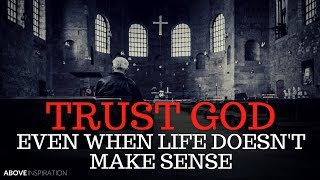 You may be going through a hard time right now but God knows what He is doing. God knows what is best for you. He can see the end result. One day you will see God's purpose behind the path He chose for you. Learn to trust God.
► Support the channel by clicking the link to donate. Your support makes all the difference! https://bit.ly/2IS5rgs
► If you are struggling or just have a lot on your mind and need someone to talk to, you can do so in the comfort of your own home. We recommend giving BetterHelp a try. Just click the link to get started: http://tryonlinetherapy.com/aboveinspiration
Shop:
https://teespring.com/stores/aboveinspiration
Connect & Follow:
https://aboveinspiration.org
https://www.facebook.com/ABOVEINSPIRATION
https://www.instagram.com/above_inspiration
Tweets by ABOVE_INSPIRE
Speakers:
Charles Swindoll
Joel Osteen
Music:
Whitesand – Beyond

Our goal is to improve people's lives through Christian Inspiration, Motivation, and Encouragement.