The 60-Day Promotion Plan For Big Church Events
The 60-Day Promotion Plan For Big Church Events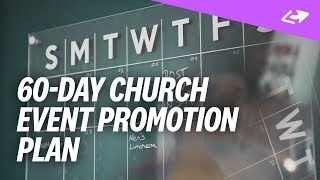 Every year your church has one or two events that are the biggest of the year.
For most churches that's Easter and Christmas.
But how do you properly promote these landmark events?
How do you get people excited?
And how do you get them to actually show up?
Well, you're in the right place, because in this video, you'll learn the 60-day promotion plan for big church events.
***VISIT THE FULL POST HERE:
https://prochurchtools.com/the-60-day-promotion-plan-for-big-church-events/
SUBSCRIBE to get more actionable strategies just like this one!
http://www.youtube.com/subscription_center?add_user=prochurchtools
Featured Resources:
http://checklist.church/
FOLLOW me on Instagram!
https://www.instagram.com/bradyshearer/